Document Provider Integration
Introduction
The Document provider is a feature that comes from the Storage Access Framework provided by Android. It allows a storage service such as ownCloud to reveal the files it manages.
Document Provider Integration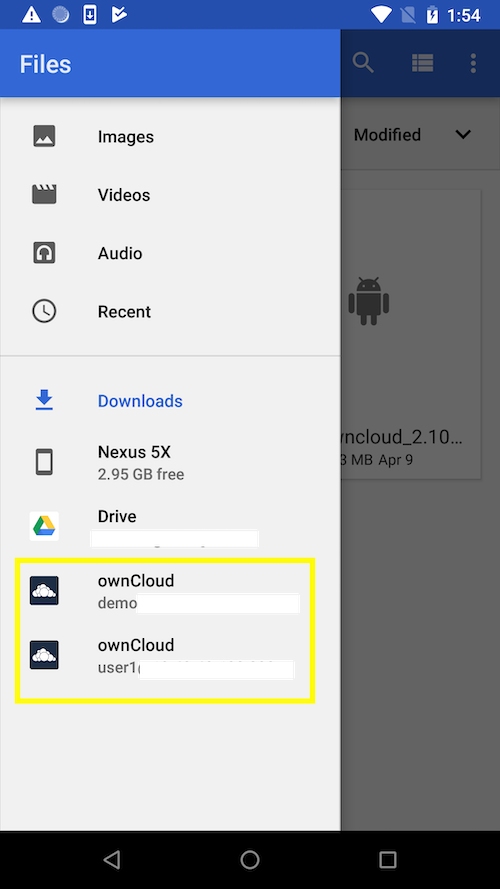 To use it we only need to open Downloads app in Android 7 and 8 or Files app in Android 9 and select the ownCloud account appearing in the side menu.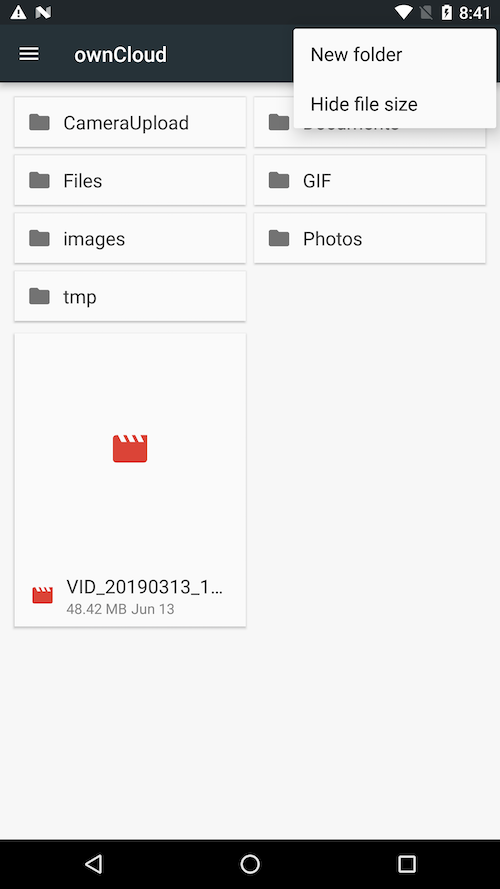 Once you select the account you will have access to your file list. In there, you can perform the following actions:
Create a new folder

Rename an item

Delete an item; and

Edit a file