ownCloud Web for Users
Introduction
These sections describe the web UI from a regular user's perspective without administrator privileges.
If you have been using ownCloud before but with the classic user interface on an ownCloud 10 server, you may want to check out section ownCloud Web with ownCloud Server 10.x to get an overview of the main differences.
The following description assumes you're new to ownCloud.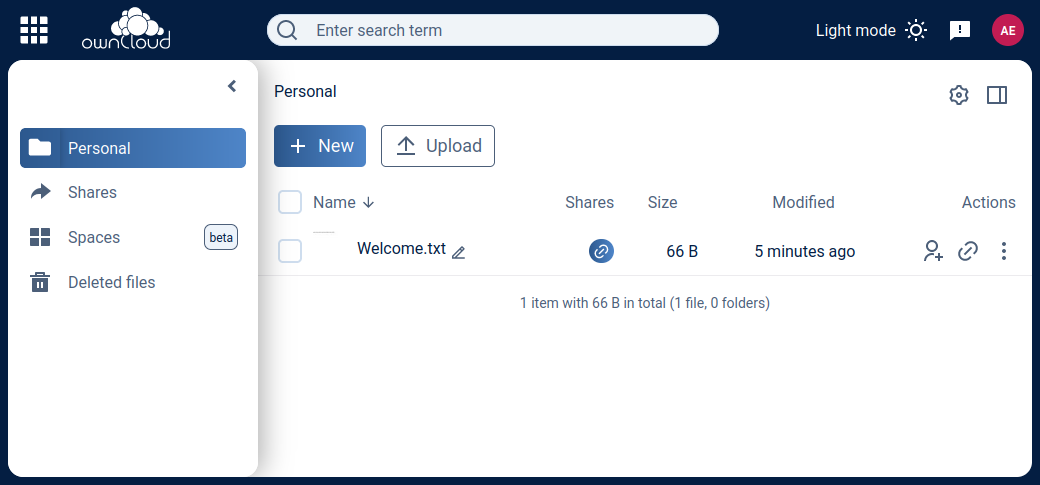 Top Navigation

Application Switcher
The square in the upper left corner with the nine tiles is your application switcher. There you can switch between Files and User management and installed apps.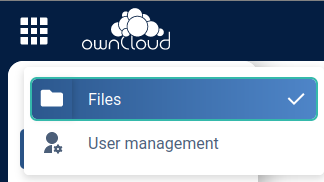 Global Search
The new search not only scans the content in your ownCloud, but is also prepared to search in applications like chat tools or on the web.
Mode Switcher
Depending on your preferences or light conditions you can switch between dark mode and light mode.
Right Sidebar
The right sidebar can be opened via the square icon with the dark or gray sidebar under your avatar symbol in the upper right corner:

Here you find details about selected files: name, size, last modification time and with whom they have been shared. From here you can also use the Actions menu and reach the Share section.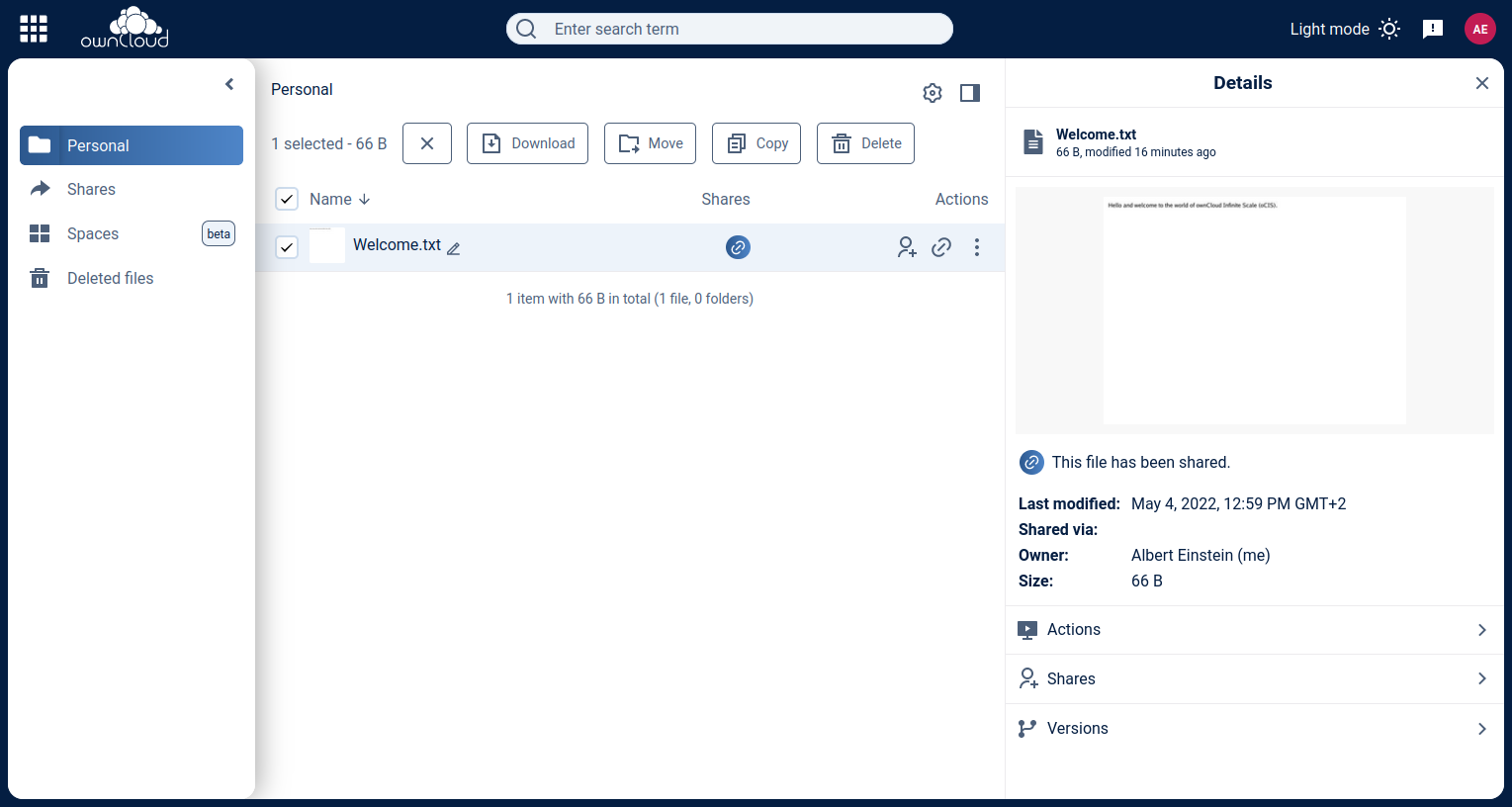 Sharing
If you have been using the standard web interface on ownCloud server previously, the new way of sharing may require some getting used to, but it's even simpler now.
Sharing is either done via the icons to the right of a file or folder or via the Actions menu or by opening the right sidebar and clicking Shares. In any case, the right sidebar provides you a dialog where you can choose between inviting people registered on the Infinite Scale instance by entering their names or email addresses in the Invite field and click Share or by sharing via link.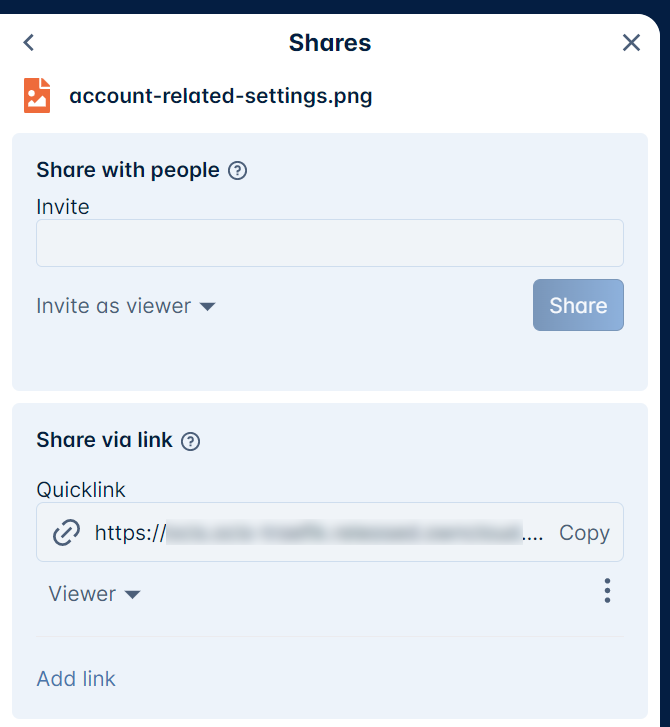 A quick-action link also works for external people not registered on the Infinite Scale server. Below the Share with people section, provide a name for the link and set an Expiration date and a password before hitting Share. For security reasons, the only possible role for unregistered users is viewer.
Contextual Help
ownCloud Web offers contextual help. If available, you will see a question mark as shown in the image below: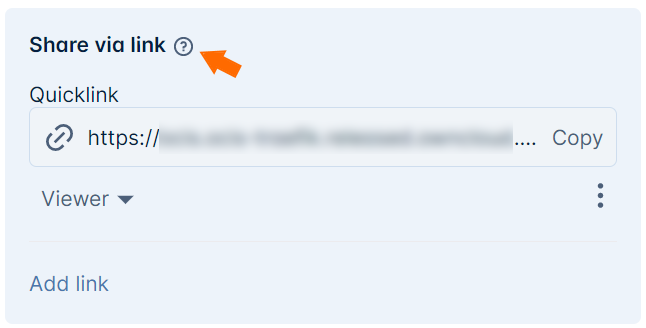 When clicking on the question mark, a context specific frame providing a help text will show up and can be closed by clicking outside outside the frame. See the image below for an example.